New and better tools are constantly being introduced to improve the quality of designs and design processes. At Valstar Simonis we follow these developments closely and are happy to go along with them. For example, we increasingly use data in linkable databases, aimed at quality control in construction. BIM coordinator John Weissborn and advisor Mark Schreijnders tell us more about the advantages of these kinds of possibilities.

Real-time insight into the program of requirements (SoR)
Tell me, what is an example of such a development?
Johannes: "An example is the Briefbuilder software package. You can see this as a database that is filled with the program of requirements and with data from the design, such as calculations and chosen systems. These parameters can be recorded very systematically. By subsequently linking this database to the BIM model, you can check in almost real time whether the design meets the program of requirements. You can easily validate whether all requirements have been given a place in the design. The end result is a report that provides insight into all parties involved – and therefore also the client – ​​whether and how the design and design choices meet the requirements."
Mark: "It also clearly indicates the consequences of changes that are implemented in the design process. This optimizes the entire design process. You document all information that arises during the design process, thus avoiding errors and/or surprises."
Do you have an example?
Johannes: "Suppose, for example, that the client asks for a certain amount of office space. By recording this in BriefBuilder, the architect can always check during the design phase whether his design meets that requirement. Or that the program of requirements stipulates which minimum and maximum temperature is desired. We calculate which heating capacity is required and we record this in the database. If, for example, it turns out that one heating element is sufficient, you can always very easily check in the following phases whether you still meet the requirements. If that element is missing, then either a mistake has been made that you can still correct in time or it was a design choice. But that design choice is also recorded in the database, so everyone knows where they stand."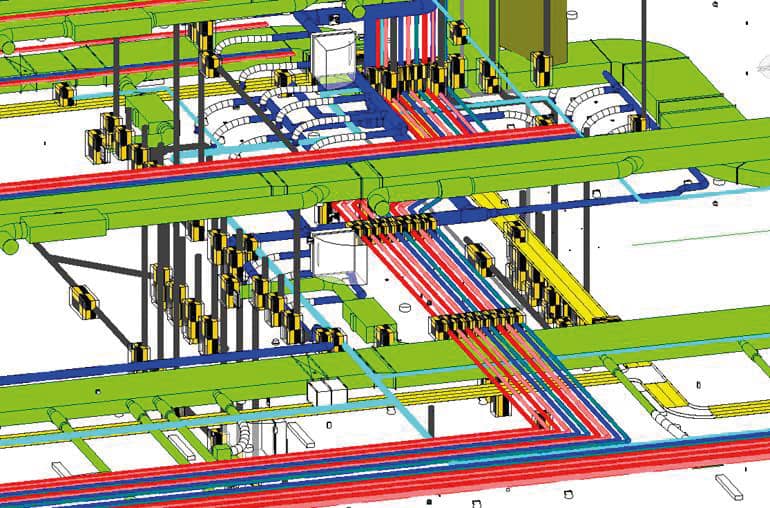 Especially for complex projects
For which assignments is such a relational database interesting?Mark: "This tool especially has added value for complex projects. But if a client finds it important to validate everything, it can also be used, so to speak, for the construction of a shed. After all, it provides a lot of financial security. The contractor knows exactly what is expected of him and can therefore also make a good quotation."
What recent project have you worked this way on?
Johannes: "Erasmus MC is a good example. All requirements and design choices are carefully documented in BriefBuilder. Thanks to the link with BIM, we could always check whether the design was satisfactory." Mark: "You can use such a package for all aspects of the design and construction: from the color of the wall to the desired temperature and from occupancy to lighting plan."
Do you expect online, relational databases to become even more important in the near future?
Mark: "Certainly. In the first place because the system and the link with BIM will become more and more advanced. But also because it is a way to comply with the Quality Assurance for Building Act, which will probably come into effect in 2022. The structured and traceable recording and verification of requirements is becoming increasingly important, and this helps enormously."
Johannes: "This development can also be of added value in the pursuit of circularity. The materials passport, which is so important for circular construction, is easy to integrate, for example."

This article previously appeared in Valstar Vision, no. 13. Read the entire Valstar Vision here .