The Hague, February 2023 – Consultancy and engineering firm Valstar Simonis has a new Supervisory Board (RvC). Jack ter Haar, Jane Chin-A-Fo and Arnold Burger succeed Astrid Sanson and Hans Klein Breteler. Astrid and Hans have been very valuable to the organization as supervisory directors for over 10 years. At the end of 2022, in close consultation, they made room for the next generation.
Jack ter Haar is the new chairman of the Supervisory Board. Jack has extensive management experience and works as HR Director of the boards of Capgemini Netherlands and Sogeti Netherlands. He is also socially involved in the members' council of the Vereniging Achmea and chairman of Stichting Physico.
Jane Chin-A-Fo has worked for many years in various financial (management) positions within business and government. She is currently working as a director at Dudok Wonen. One of her spearheads is making Dudok Wonen's housing stock more sustainable. She is also a member of the Supervisory Board of the Centraal Museum in Utrecht.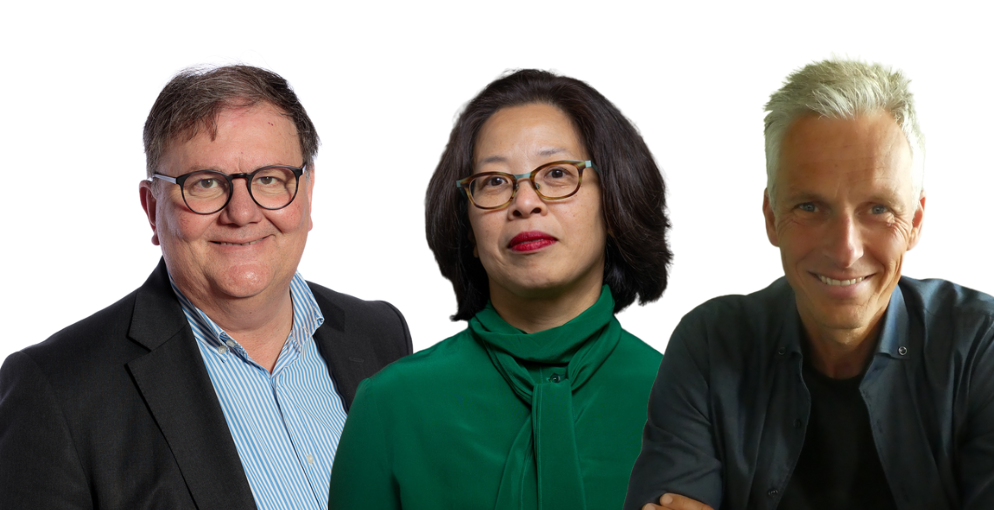 Arnold Burger has had his own architectural firm for a long time, with which he mainly worked at home and abroad on large-scale complex social construction projects, such as hospitals, with a focus on innovation and sustainability. Since sustainability is laid down in regulations for new construction, he saw a greater challenge in making the existing built environment more sustainable. To get a grip on its complexity, he started TheEarlybirds in 2018 together with his eldest daughter Eline (TU Delft, Industrial Ecologist). TheEarlybirds develop tooling and strategies for making the existing built environment natural gas-free.
At Valstar Simonis, sustainability is one of the most important spearheads: sustainability in the built environment and sustainability in relationships with our employees and partners. We are therefore very pleased to welcome these experienced people to our Supervisory Board.