It promises to be the eye-catcher of Amsterdam-North. In the new Overhoeks district, along the IJ, two iconic buildings of 101 and 110 meters high, connected by a common plinth, are being built. These Y-Towers will have different functions: a conference hotel with almost 600 rooms and a residential tower with approximately 290 apartments. Valstar Simonis is responsible for the design of all technical installations. "A complex and therefore challenging project", consultant Wim Koenen summarizes succinctly.
Multifunctional
The challenge lies mainly in the large scale and complexity of the total project. The two buildings will soon have a surface area of ​​100.000 square meters. They house a wide variety of functions: hotel rooms, conference rooms, restaurants and bars, a wellness center with swimming pool. And a wide range of apartments (including starter apartments, family apartments, serviced apartments and penthouses). Finally, there will be a two-storey parking garage and approximately 2.000 square meters of lettable office space.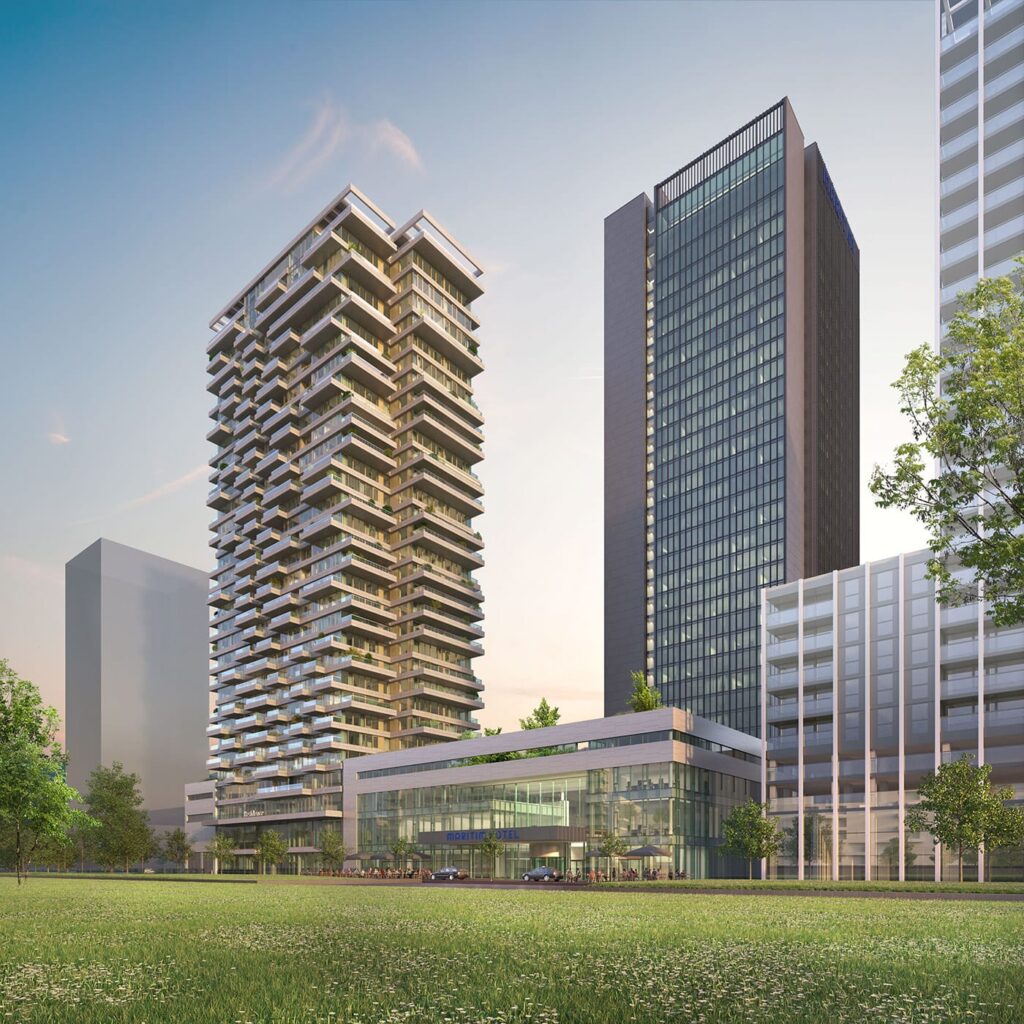 Apparent simplicity
Wim explains that despite the complexity, the design is characterized by an apparent simplicity. "That is the result of the good cooperation between all parties involved. The hotel tower has clear floor plans with a clear, repetitive construction. Each floor corridor continues on one side to the facade, so that there is always daylight and a view." He explains that the two top floors, 31 and 32, will house a sky bar and restaurant. "We will set up a technology layer above that with the lift machine rooms and the technical installations, hidden."
The technology for the conference rooms in the plinth will not, as may seem logical, be placed on the roof of the plinth building. Wim: "By realizing this on the floor between the rooms and the wellness center, the entire roof can be used for roof gardens."
Modern and sustainable
Expressive architecture
While the 110-meter high hotel tower will have a modest and sleek design, the 101-meter residential tower will be a lot more expressive in terms of architecture. The variation in housing types is expressed in the balconies that are irregularly spread over the facade. "It goes without saying that we also opt for the most modern technical facilities in the residential tower," says Wim. "For example, we provide the elevators with destination control, the lighting is switched wirelessly and residents can adjust the temperature or lighting with an app. We also use an energy storage system and heat pumps, in combination with district heating."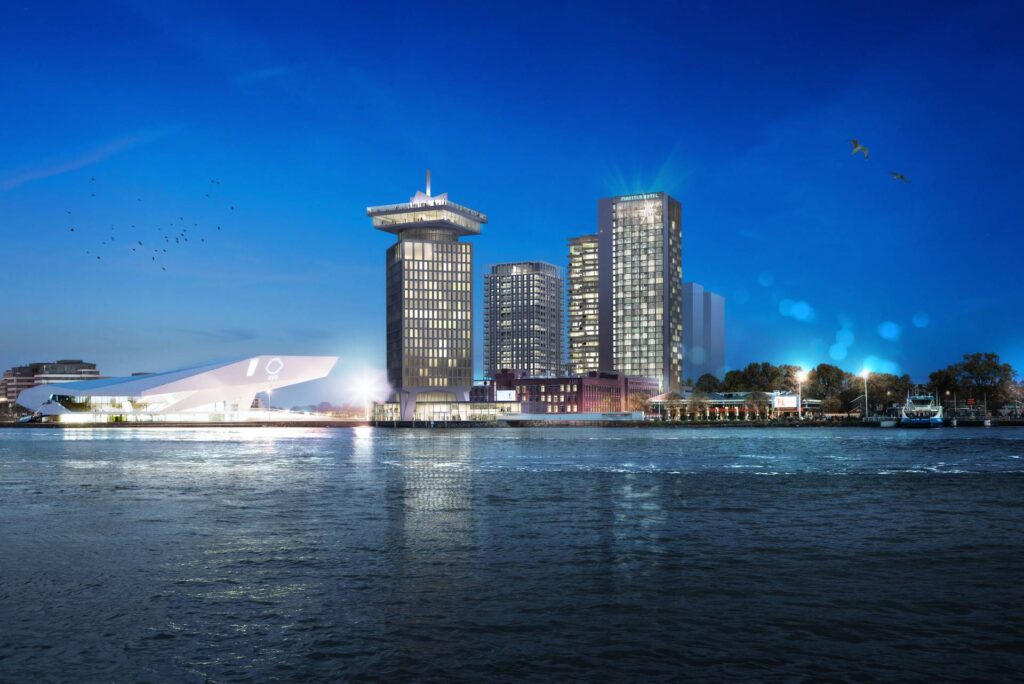 Off the starting blocks
The prestigious project next to the EYE Film Institute and the A'DAM Tower was delayed for more than a year due to the arrival of both a new owner and a new contractor. "But we are now well off the starting blocks," says Wim. "Completion is planned for the second quarter of 2023. Then Amsterdam will have another beautiful eye-catcher."
This article previously appeared in Valstar Vision, no. 13. Read the entire Valstar Vision here .